Download the Payeer Doubler Demo2 script for free in a new unique design.
Automatic replenishment and payments work properly , the script has also been tested and is fully functional .
Hacking protection has been installed, all holes have been closed, vulnerabilities and malicious scripts have been removed.You don't have to worry about security!
There is a convenient Admin panel!
Tariff plans — 1 
Payment systems — 1 
Ref. levels — 1 
EPS — Payeer
Type of payouts — Automatic
Installation
The data from the database is registered in the file core/config.php it also makes all the necessary settings.
To log in to the Admin Panel , you need to register a user with ID 1 .
Next, enter the password from the admin panel in the file core/config.php
Log in from a user with ID 1 and enter the admin password!
Login to the admin panel (your site)/?page=admin.
Setting up Merchant connections:
Successful payment URL: http://сайт/index.php?e=payeerbilling&m=success
URL of failed payment : http://сайт/index.php?e=payeerbilling&m=fail
Handler URL: http://сайт/core/success_pay.php
SITE SCREENSHOTS: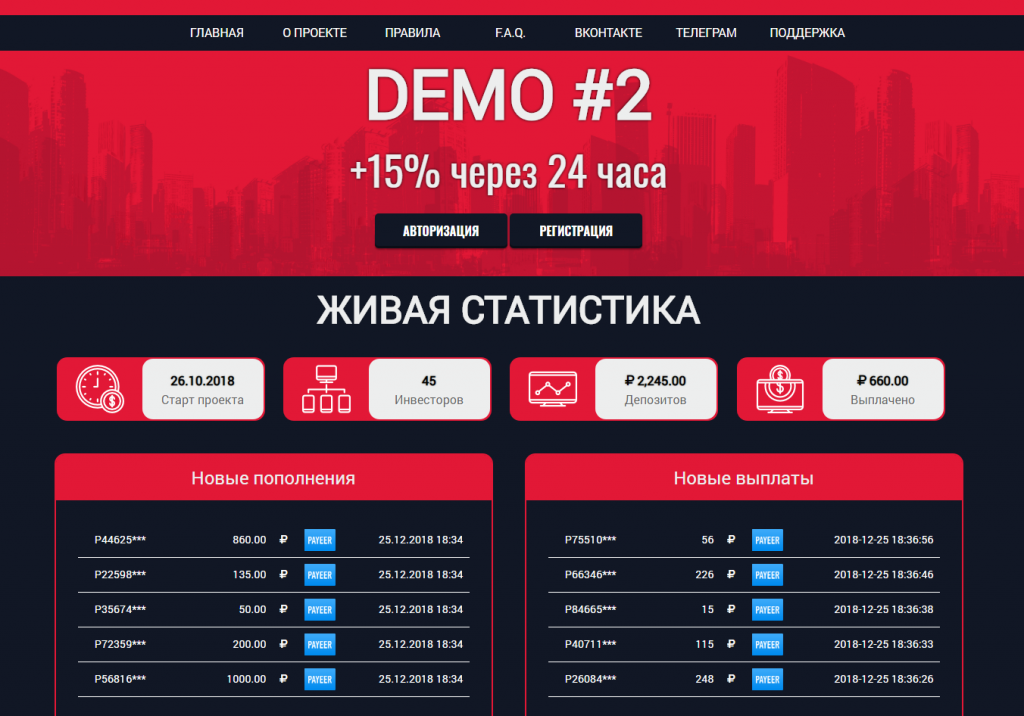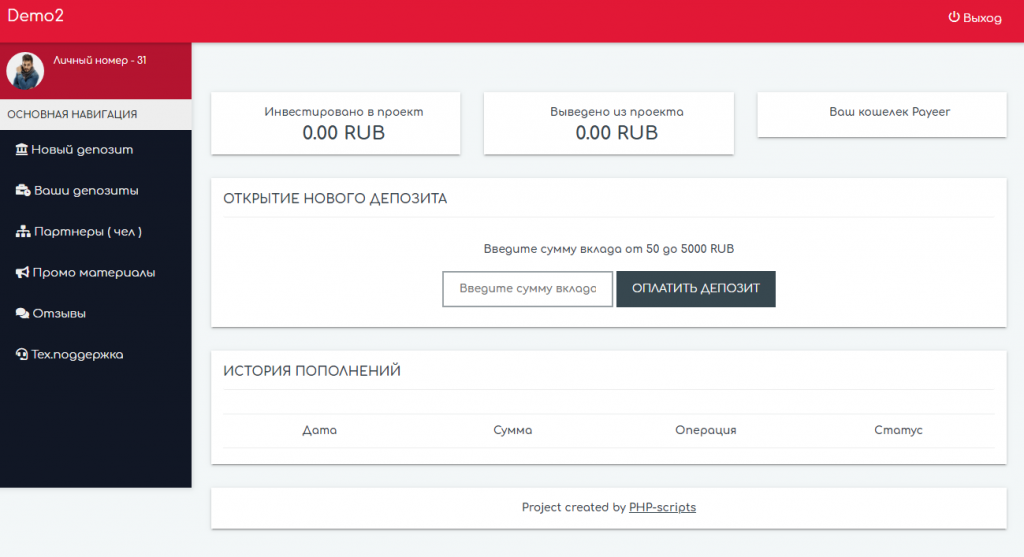 Download the Payeer Doubler Script Demo2 for free