Download the ExpressWallet hype script for free.
The ExpressWallet script is made in a modern design .Convenient and functional Admin panel.
Automatic replenishment and payments work properly , the script has also been tested and is fully functional .
Hacking protection has been installed, all holes have been closed, vulnerabilities and malicious scripts have been removed.You don't have to worry about security!
settings
The data from the database is registered in the file data/connect.php
How do I log in to the admin panel ?
Register a new user (remember the password)
IMPORTANT – the user must have ID 1 in the database
If there is already a user ID 1 in the database, delete it and put ourselves ID 1.
NEXT — Copy your password (in the Pass field) It is encrypted in MD 5
In the td_adm database, insert this password in MD 5 in the Pass field
Next, we log in to your site from user ID 1
We go on the way to the admin panel http://ваш website/tTjOqfzTTCrppuOj/index.php?a=profile
And we enter the admin data there – Login, password and secret key that are registered in the database in td_adm
There is also a detailed instruction in the archive with the script.
Site Screenshots
Main page :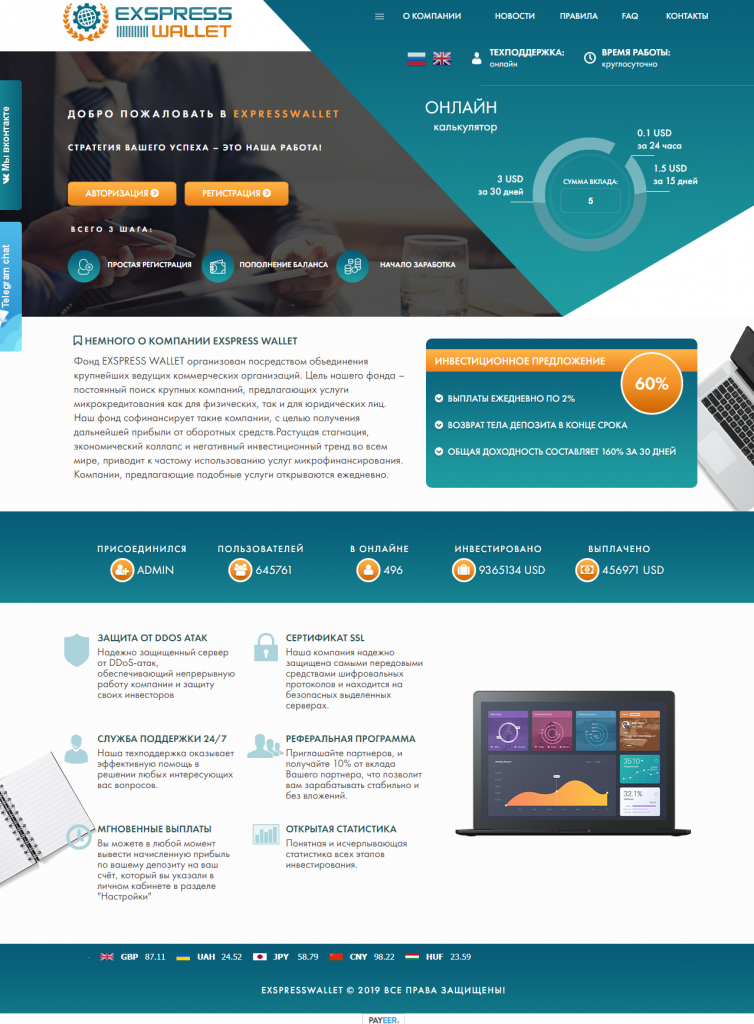 Personal account :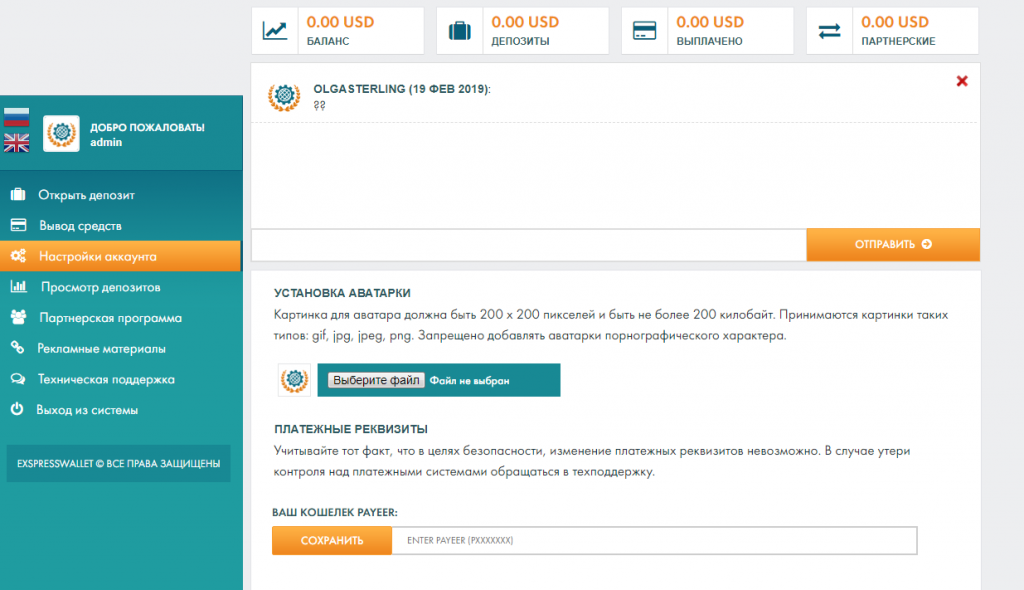 Admin panel: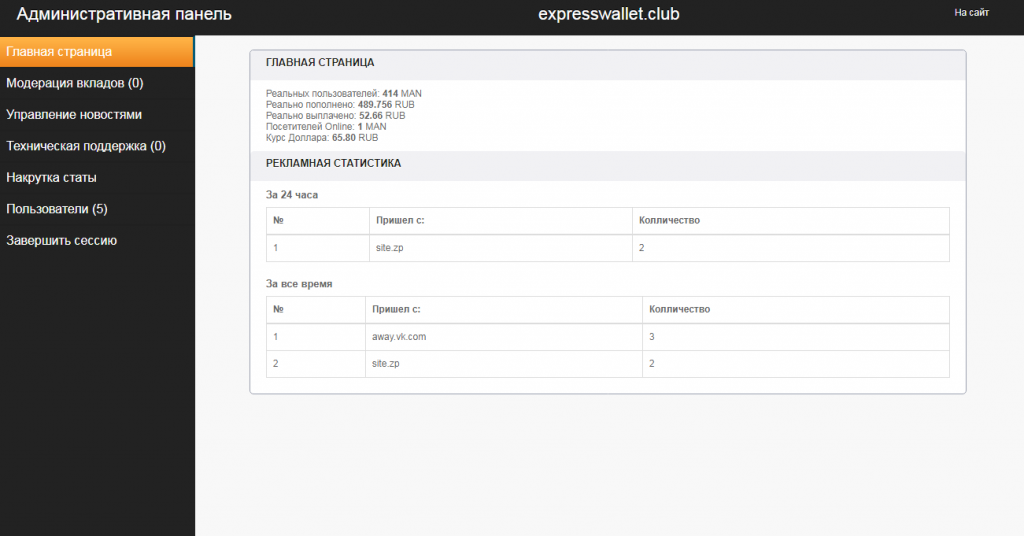 Download the Express Wallet hype script for free.